Superior EMS' Simulation Lab promotes high quality educational activities for paramedics, first-responders, nurses, and allied-health care professionals. Our simulation laboratory is equipped with medical simulators and equipment to provide a hands-on quality learning experience. 
Our simulation lab is equipped to setup real-to-life simulations utilizing a number of different simulation mannequins, as well as live simulations utilizing actual people to provide enhanced learning opportunities. 
Our multi-skills lab is equipped with: 
Advanced life support mannequins




Patient assessment mannequins




IV training arms and pads

IV virtual simulator 




Airway management mannequins




Defibrillators, cardiac monitors, vital signs monitors




Trauma and moulage simulation equipment 




Fully equipped simulation ambulance

Fully stocked with nursing, paramedic and allied health equipment for live practice
Our Lab Technicians are able to setup any type of scenario based situations you wish to practice and provide support and feedback throughout the lab experience.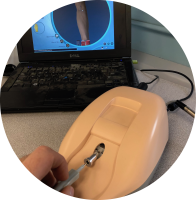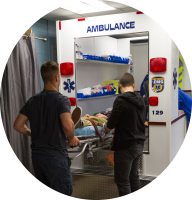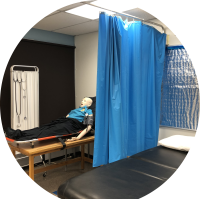 7944 Fake Ave, Door 56 Wonderland, NYC 12347

+92452 241564 +92452 458564