Request A Quote Today!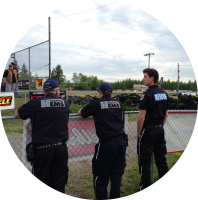 Superior EMS' highly skilled medical professionals provide dedicated on-site stand-by medical teams for your special events across Ontario.  
Let Superior EMS support your event by providing you with the peace of mind knowing that our services and professionalism are among the best in the business. Having dedicated medical services at your event can reduce your insurance premium.
Not completely sure what the difference is between professional EMS services versus community based first aid/first responder services?  
CLICK HERE
for a detailed explanation.  Make sure you have the best level of service for your patrons, and ensure you meet your insurance requirements! 

Our full complement of modern medical supplies and equipment ensures the most comprehensive level of care provided at your event. 


Our modern fleet of ambulance type vehicles, rapid response vehicles, UTVs, and specialty response vehicles are ready to go to respond to any type of emergency that may occur at your event.  To see our fleet click here.

Superior EMS is equipped with the most up-to-date cardiac monitors/defibrillators, diagnostic equipment, trauma and medical supplies, oxygen and symptom-relief medications to respond to all emergencies that may occur at your site.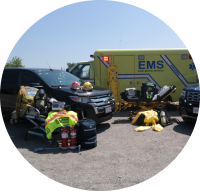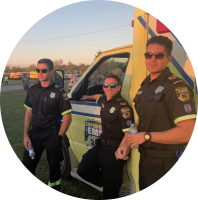 Our team of experienced health care professionals including emergency medical responders, EMR-Advanced, paramedics, nurses, nurse practitioners, physicians and allied health care professionals provides comprehensive medical care at your event.  Knowing that you have the highest trained professionals in the industry will give you the peace of mind that should an incident occur we have you covered.  
To see the various skillsets and scopes of practice for our staff click here . 
Our staff must maintain a high level of quality service delivery through continuing education, routine skills testing and ongoing learning that far exceeds most services in the Province.  
Superior EMS has a special operations unit known as the Rapid Response Team that is able to provide specialized services at your event.  The RRT unit is experienced in responding to crisis situations, multiple casualty situations, hazardous situations, technical rescue situations, water rescue and other high risk sitautions. 

The RRT is deployed at large scale events including concerts, water events, movie sets,
and more...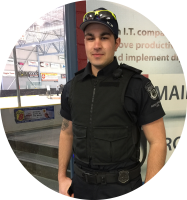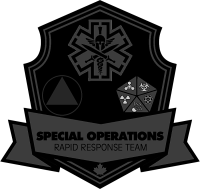 CONFERENCES &
​TRADE SHOWS



7944 Fake Ave, Door 56 Wonderland, NYC 12347
+92452 241564 +92452 458564