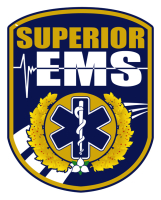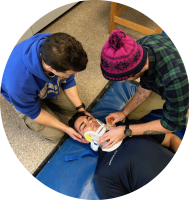 Superior EMS is a progressive first aid and CPR training, event medical service, and patient transfer service in Sault Ste. Marie, Ontario.

Our training division is dedicated to providing the best training available through dynamic, hands on first aid training delivered by health care professionals who are front line emergency workers with real-life experience to help you learn first aid in an interactive environment.​

Our event medical services division delivers comprehensive medical services at community events ranging from corporate picnics, stock-car racing, and even movie sets. We also have fire/rescue technicians able to provide fire/rescue support at your event who are also medically trained.​

Unlike volunteer first aid services in the community, Superior EMS provides professional level staffing at your event. This includes paramedics, nurses, nurse practitioners and physicians to meet the safety needs of your event. Our professionals are equipped with the latest of medical supplies and equipment to provide comprehensive basic life support and/or advanced life support care to participants and spectators at community events.
Our venture into the patient transfer services makes us the new and leading provider of non-urgent patient transfer services.  We take pride in providing our clients with the right providers, the right vehicles, and the right services to provide high quality transfer services for both in-town and long-distance transfers.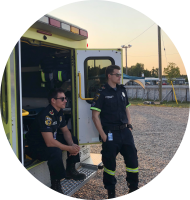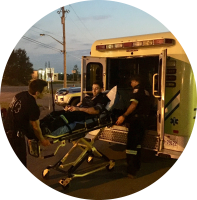 ​​
Superior EMS will provide quality emergency care with optimal outcomes to meet the evolving needs of the events we cover, while maintaining a safe and productive work environment and beneficial learning experience for our staff.
Superior EMS is dedicated to providing quality event medical and fire/rescue services and care to the communities and events that we service through the pursuit of excellence, effective leadership and positive relationships.  We will be attentive to our clients needs and will strive to provide continual improvement and effective use of our resources.
As we work together to fulfill this vision and mission, we value:
Service

– commitment and dedication to those we serve;



Quality Improvement and Assurance

– Continuous improvement in services, information, courtesy, and responsiveness provided to our patients;



Stewardship

– Efficient, safe, responsible, use of all resources, including equipment, supplies, personnel, and finances;



Innovation

– Working together to use structured problem solving to produce better ideas and to accomplish more;



Respect

– Treating our patients, customers, and peers as we would like to be treated;



Integrity

– An ethical and honest approach to what we do.


7944 Fake Ave, Door 56 Wonderland, NYC 12347
+92452 241564 +92452 458564